Welcome
Landis Media Ltd - is the "group" company which has various divisions offering a range of different products and services. All the areas are linked under the common aim of - "simple helpful technology". The main areas are shown below and will take you to the relevant sectors. If you need to contact us then the head office is a good place for General Enquiries and someone can direct you to the right department. If you know the group you are dealing with - then using the contact form will direct your message to them.
Interim Programme Support & Resources
Professional Services / Programme Managers

We provide interim resources, contractors and programme and project services. These include people, process and PMO setup services. If you would like to get in contact about our services and people - then follow this link: PROGRAMME SERVICES
E-Commerce & Web-Designs
Professional Web Design or Re-design?
We work with both small businesses and large companies. We understand your needs, your language, and what your clients are looking for. Whether you are starting a brand new website or a web redesign, let us offer you an exceptional, professional web design that will help grow your business.
Show Your Best Side
Too many sites have overused templates and stock designs - if you take a look at some of our clients sites CLICK HERE you will see just how varied and individual they are. We help effectively communicate your uniqueness with a professional web design, let your prospective clients see your products or services. Your web-presence should look professional not home-made. Your site will lend a feeling of credibility, stability, and trust.
Making and Taking Payments ?
We run our own portfolio of retail stores using our technology developed in-house, as well as

supporting our clients. Launch your business on the internet, taking online payments without worrying about fraud or merchant accounts. You can transform your current website into a selling machine - customer friendly, slick design and properly promoted.
Landis Media will help you each step of the way, some clients prefer a fully managed service and others a simple to use site they can operate. Either way - we leave you with an asset not a liability. Our model is to help you grow the services you need as they bring in sales and revenue.
Databases & GIS Solutions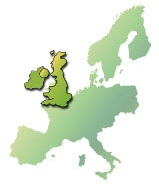 Landis Media is the business underpinning a number of successful services - using satellite tracking and transport data. Working with tomtom, garmin and other suppliers - we have delivered unique solutions for HGV, trucks, road users, logistics and fleets. With an established service on helping organisations publish "point data" for use with consumer satnav devices.
GIS, online mapping and truck routing are all areas of special expertise for us. With popular websites operated by the group including HGVSOLUTIONS, proTOUR, Garminfree and TomTomfree.
If you need some help with delivering a large project, or just need some specific GIS data created, then we can help
In such rapidly developing areas, we can offer a bridge between the core traditional GIS technology and the rapid advance of mobile technologies. With experts on using and developing for the full range of mobile data devices, sat-nav units and developing specific applications for them.
We also have our own LAMPS technology - developed for maintaining and cleaning GIS data sources quickly and with a distributed model. This is all made possible by using the latest technology and having a team of experts who are involved in the data collection and manipulation.
Media / Graphics / Design / Apps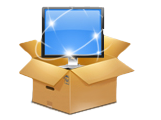 We have a team of experienced designers at work - who develop our own retail products. This mean that we will often assist our clients in a number of areas, spot design works, flyers adverts, logos and image manipulations. Help with filming, photography, design layouts and publications.
We have grouped a number of these add-on services under the single "media" menu item in the top navbar. The reason for this is that many of our clients choose to use a mixture of our services - once the main project is completed. If you look through the list there will be something of interest for every business.
These services are mostly charged on a hourly or day rate - or for print/design/graphics work we can quote per job as well. Because there is such a mixture - its best to look through the wide variety of what we do and then call to see if we can provide a services in-house or a consultant if you need a longer term project solution.
We do commonly supply interim expertise and resourcing to many GIS/web/Transport and other sectors. Having worked extensively with central and local government as well as business, in areas that include: Fleet Transport & Logistics, Environmental, Road User Charging, Tracking & Tracing, Surveying, Data Asset Capture Telemetry, Geo Asset Management and routing and navigation. Please contact us if you think we may be able to help you - see the Contact Us link at the top of the page.